Each keynote is purposely a food industry leader from retail or food processing company, so attendees get a practical view of what trends and business challenges are impacting their customers and, most relevant to them, what customers expect out of facility operations. The opening general session will feature presentations from up-and-coming industry leaders vying for the NextGen Future Leader Award. The winner will be revealed during the closing general session.
Monday, September 28 | 2:30 p.m. – 4:00 p.m.
Opening General Session
 
Wednesday, September 30 | 12:00 p.m. – 2:00 p.m.
Closing General Session & Luncheon
 
NextGen Future Leader Award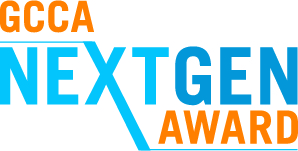 Organized by the Global Cold Chan Alliance, the GCCA NextGen Award recognizes outstanding future leaders and celebrates the role of the cold storage industry in feeding the world. The competition will consist of two parts, a formal interview and a presentation. The combined score of each part will be tallied to determine a winner whom will be presented at the conclusion of the Closing General Session.
Don Schlimme Future Leader Award(North America) | Frank Vale Award (Australia) | Latin America Future Leader Award (Latin America)